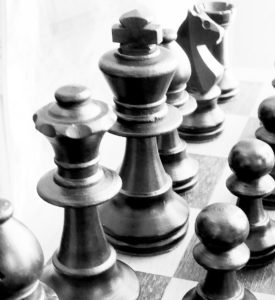 WHAT TO DO
If you're facing DWI charges in New Jersey, it's crucial to seek legal representation as soon as possible. Contact me, Michael Justice, at The Justice Law Firm, for a confidential consultation. I'll provide you with the guidance and advocacy you need to protect your rights and your future.
Driving While
Intoxicated (DWI)
In New Jersey, being charged with DWI (Driving While Intoxicated) can have serious consequences that impact not only your driving privileges but also your personal and professional life. I am an experienced DWI defense attorney dedicated to protecting your rights and helping you navigate the complexities of New Jersey's DWI laws.
Penalties for a DWI
conviction in New Jersey
DWI penalties can vary depending on factors such as BAC level, prior convictions, and other circumstances. Some potential consequences include:
License suspension: From 3 months to several years.
Fines: Up to thousands of dollars.
DMV surcharges: Up to $4,500
Ignition interlock device: Mandatory for some convictions.
Community service: Ordered by the court.
Insurance premium increases: Your insurance rates may significantly rise.
Criminal record: A DWI conviction can impact your future employment and opportunities.
"I wish I could write more, but my case was over almost instantly once Mike was appointed. He reached out to me immediately and wanted to hear my truth within minutes of a short introduction. He clearly and simply explained to me my case, my possible penalties, and worst/best case scenarios in GREAT DETAIL. He did an amazing job letting me know he was in my corner 100%, believed me and my story, and he got me off with a "slap" on wrist which was more than I deserved but when it comes to the justice system and its "fairness", Mike got me a deal that saved my business and my future. #TEAMJUSTICE #JUSTICELEAGUEOFLEGENDS #DENY IT" – Brian W.
Michael is awesome!!!!
I hire Michael to handle my court matters. He handling everything with ease. Highly recommended!!!!
Amazing
Michael Justice was referred to me by other lawyers who didn't have much expertise in the area that I needed. But Michael Justice sure did!! He is extremely knowledgeable and efficient. Having practiced in Sussex county for many years, he has experienced case's in many of the court's. He is highly respected by his peers. I am so extremely greatful he was my lawyer!!
Gets the job done..
Mike Justice seemed like a straight shooter from the first phone call which gave me a sense of trust to go with him and he turned out to be exactly that.. Its ironic because he stands true to his name, justice must be in his DNA.. Most important were the results as I attained the desired outcome, but the way he arranged the situation not only resolved the matter earlier then I had ever expected, but it didn't remove me from my daily obligations during Covid19 so it goes to show the ability and effectiveness he has as an attorney under very challenging circumstances no less.. No surprise fees or changes or anything so it goes without saying I'd surely recommend him and he will be my go to attorney should i need one again.. Magic Mike, Mr. Results, (MJ) Michael Jordon of attorneys, it's one of those.
Posted by Larry | May 15, 2017
| Consulted Attorney
Alleged careless driving case — NJ
If you ever need an auto-mechanic who tells you that your car has lost a screw instead of asking you for thousands of dollars to replace the motor I don't know whom to recommend; if you ever need an attorney to put your case in perspective and put your interest first, even before his, I recommend Michael Justice. During a brief consultation I was impressed with his legal and technical knowledge, and above all with his ethics.
During a very difficult time in my life I was changed with three separate DWI's Mr. Justice represented me for two of the matters. He was able to explain to me everything I needed to know. He spent time going over how the law applied to my particular events, how the personalities of judge and prosecutor involved would impact the case, and what my likely outcome would be if I decided to "make a deal" or try the case. In the first case, he advised that I had a winnable case and that it would be reasonable to take it to trial, but that ultimately it was my call. The prosecutor would not offer a good deal so I decided to go forward with the trial. Mr. Justice was able to poke holes in the the testimomy of the officers and was able to protect me from the prosecutor's questions when I testified. He was also able to get some of the important facts agreed to in advance so that I did not have to spend unnecessary money in legal fees to get those facts out at the trial. Ultimately, the judge was making his decision at the end of the case and it was looking bad. Then the judge said something and Mike immediately reached over and shook my hand and told me that I had just won the case, that nothing else the judge would say mattered. Then the judge proceeded to convict me! Mr. Justice explained to me that the judge had made a ruling on a particular important fact, but that the judge didn't really know how the law applied to that fact. Mr. Justice told me that if the matter were appealed, my chances of success would be extremely good. So he filed the appeal and wrote all of the arguments for my case in a brief. When the day came for the appeal hearing, Mr. Justice made our case to the judge handling the appeal. I could tell from the judge's body language and questions he had for Mike that things were going well. When the prosecutor made her case to the judge, he picked her apart for exactly the reason Mike explained to me that he would. He knew right from that very moment when the first judge made the mistake that I would be acquitted and why. I was absolutely stunned that all these other lawyers in the room missed it and Mike knew it like it was nothing. So long story short, I won across the board on the appeal and was able to keep my license.
For the second case I didn't have Mike represent me and I ended up being convicted.
For the third case, I had Mike again. At first the prosecutor would not provide us with copies of certain evidence we needed to prepare. Mike was able to get the judge to force them to hand it over. Mike poured through the evidence and found something important. He explained it all to me and why it mattered. This time when he spoke to the prosecutor, (not the same one as in the first situation), he was able to convince her that there was a huge problem with their case. After a negotiation that took several appearances, Mike was able to convince the prosecutor that the case should be dismissed.
So, out of two DWI's Mr. Justice handled for me, both were ultimately dismissed. I could not be more happy with his representation, from the communication, to the availability to talk, his knowledge not just of the law but of the specific people involved in my case. Mike is a straight shooter. If you have a problem, He's your guy!
Did everything he said he would, and more. Successful outcome!
I consulted with 3 different attorneys for my son, then we hired Mike Justice and I'm glad we did. My son's infraction was fairly minor, but led to two expensive tickets being issued. We felt the tickets didn't "fit the crime". Mike Justice offered to handle the case for a lower price than two of the other three attorneys I spoke with, and traveled to Morris County to represent my son. We originally saw him in court with a different client, and we were impressed. I noted his name and looked him up. His communications were clear, he used the information we provided, and arranged a plea to a much lower cost, no points charge. While awaiting this resolution, my son received additional tickets for lack of paperwork (ugh!). Mike Justice rolled it all into one appearance, minimized the impact, and didn't increase his fees despite the additional tickets. Would definitely hire him again.
Location
257 Spring Street, 3rd Flr.
Newton, NJ 07860
Contact
Mike@GetJustice.net
(973) 446-0789
Office Hours
by appointment only
call or text 9-5 M-F